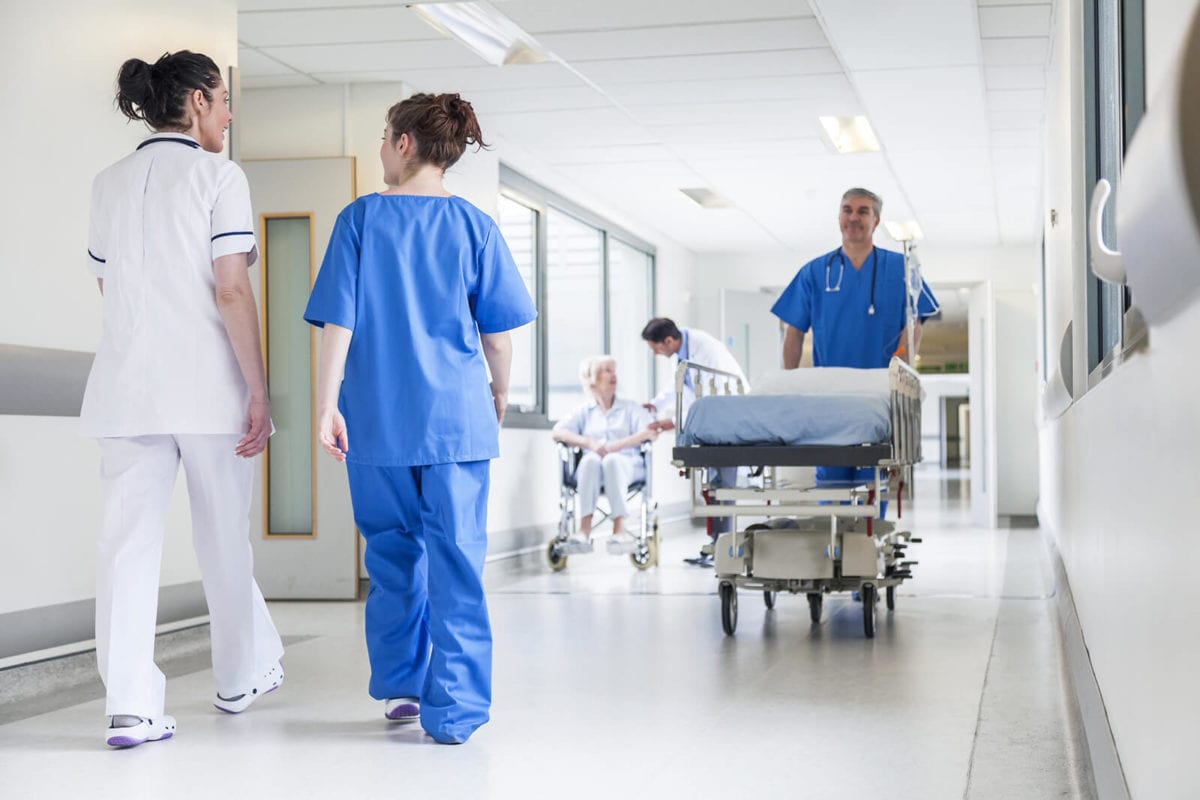 5N3741 Health Related Cleaning Skills
5N3741 Health Related Cleaning Skills
The purpose of this QQI leve 5 minor award is to equip the learner with theknowledge, skill and competence to analyse and apply basiccleaning techniques and good practice within the cleaningservices area in the health services.
Do you qualify?
Course is suitable for those who require a formal qualification and skills to work in a healthcare setting.
| | |
| --- | --- |
| | Certificate of Completion |
Content
Through this porgramme you will discover how to;
Analyse the importance of good hygiene standardsand practices in the control and prevention ofinfection to include personal and environmentalhygiene and the conditions that contribute to thegrowth of bacteria,
Summarise the basic principles of cleaning, toinclude the standards and requirements for promotinghealth, safety and security and the planning ofcleaning schedules and procedures that preventcross contamination and risk to patients and staff,
Discuss the key principles of the colour codingsystem to include its importance in the prevention ofaccidents and control of infection,
Explore a range of common infections that occur in ahealth services environment,
Implement safety policies and procedures in dealingwith contaminated materials to include used linen,blood and body spillages, waste matter and pestcontrol,
Discuss the effects of exposure to a variety ofhazardous substances in a healthcare setting withreference to chemical and biological agent guidelinesand the safe storage of cleaning agents,
Clean furniture, fittings, floors, walls, toilets,bathrooms and sanitary ware to include bed makingwithin a time plan for the completion of work,
Implement cleaning procedures for specialist units,theatres and isolation units,
Use a variety of suitable cleaning equipment for arange of areas and jobs,
Employ good cleaning principles to include theHazardous Communications Standards List andenvironmental care, to safeguard the quality ofmaterials, fixtures, fittings, and décor,
Practise good team work and communication skills inthe work place to ensure effective systems of linecontrol,
Practise appropriate standards of personal hygieneand dress codes to include the use of personalprotective clothing, equipment, good hand hygienepractices and the use of alcohol hand gels,disinfectants and antiseptics.
Assessment
Assessment
Learners will receive assignment briefs and guidelines on completing these assessments.

Project 40% - Through the project, candidates will demonstrate:
An understanding and application of concepts associated with caring for older people with specific needs
You will use relevant research and sources of information
You will analyse, evaluate, draw conclusions and make recommendations.
Skills Demonstration 30% - A skills demonstration is an assessment of mastery of specified practical, organisational and/or interpersonal skills. The skills may be demonstrated in a range of conditions, such as in the learning environment, in a role-play exercise, or in a real-life/work situations. The candidate may submit a written report/supporting documentation as part of the assessment.
Examination 30% - An examination will assess your ability to recall and apply skills, knowledge and understanding within a set period of time (time constrained) and under examination conditions.
Grading
Pass 50% - 64%
Merit 65% - 70%
Distinction 80% - 100%


Tutor Support
You will have access to support from your tutor by phone and e-mail. Your tutor will provide you with their contact details at the first session of your course. Your tutor can direct you to further supports available that we provide.
Students receive a comprehensive Course Manual, Assignments, Efficient Study guide, and unlimited one-to-one Tutor Support for the course duration.
Qualification
To commence this course ideally you will have achieved Junior / Leaving Certificate standard or appropriate FETAC/QQI Qualification or equivalent. Mature Applicants with relevant life and work experience are welcomed. Where deemed appropriate you may have to complete an English Language Proficiency Test.
Strong interest in or working in providing quality care in a healthcare setting. A strong level of spoken and written English required.
| | |
| --- | --- |
| | Certificate of Completion |
X
Enquire about 5N3741 Health Related Cleaning Skills
Please, fill in the form or call us. We will be happy to help you!
This website uses cookies to improve your experience. We'll assume you're ok with this, but you can opt-out if you wish. Cookie settingsACCEPT
Privacy Overview
This website uses cookies to improve your experience while you navigate through the website. Out of these cookies, the cookies that are categorized as necessary are stored on your browser as they are essential for the working of basic functionalities of the website. We also use third-party cookies that help us analyze and understand how you use this website. These cookies will be stored in your browser only with your consent. You also have the option to opt-out of these cookies. But opting out of some of these cookies may have an effect on your browsing experience.
Necessary cookies are absolutely essential for the website to function properly. This category only includes cookies that ensures basic functionalities and security features of the website. These cookies do not store any personal information.
Any cookies that may not be particularly necessary for the website to function and is used specifically to collect user personal data via analytics, ads, other embedded contents are termed as non-necessary cookies. It is mandatory to procure user consent prior to running these cookies on your website.